February 08, 2023
The good performance of Logista's activity for the period has led to a 12% increase in Adjusted EBIT
The company has recorded a 15% growth in net profit to EUR 60 million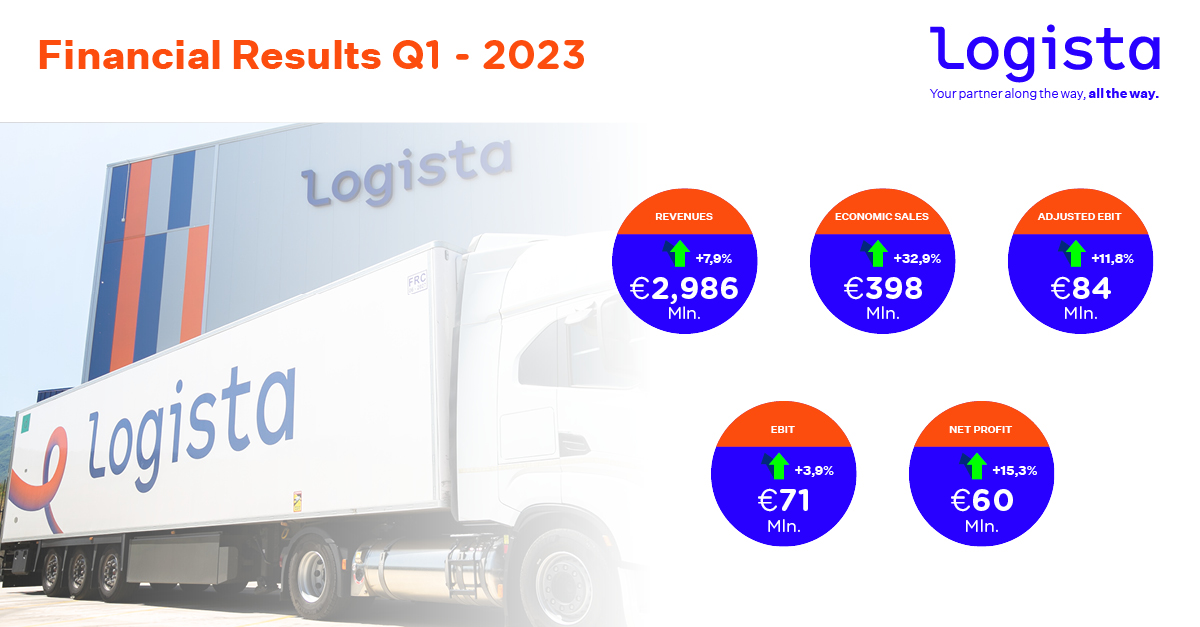 Madrid, 8th February 2023.- Logista, the leading proximity distribution company in Southern Europe, presented its first quarter results for the 2023 financial year. These results show increases in the main indicators of the income statement thanks to its good  performance despite the complex geopolitical and macroeconomic scenario. In addition, this quarter includes the acquisitions of 60% of Transportes El Mosca, 100% of Carbó Collbatallé S.L. and 70% of Speedlink Worldwide Express.
Economic Sales have grown by 32.9% to EUR 398 million during the period, registering improvements in all businesses and geographies. 
Adjusted Operating Profit (Adjusted EBIT) has reached EUR 84 million, which presents an increase of 11.8% compared to the previous year.
In this first quarter, capital gains amounting to EUR 0.4 million have been generated from the sale of assets and during the period there has been EUR 1.6 million of restructuring costs.
Operating profit has increased by 3.9% to EUR 71 million.
Logista's Financial Results reached EUR 11 million, which presents a year-on-year increase of 191%, due to the interest rates rise during the period.
The effective tax rate remained stable at 26.1% during the first three months of financial year 2023.
Finally, Net Profit has increased by 15.3% to EUR 60 million.